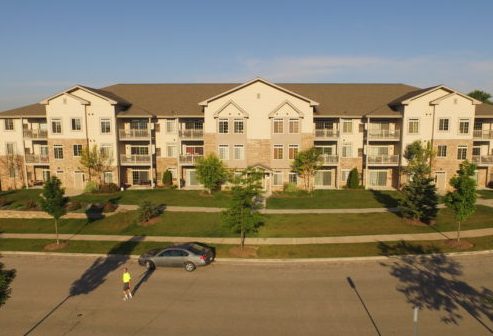 Stonewall Prairie
Condominium Association
W197 N16925 Stonewall Dr.
Jackson, Wisconsin
Constructed in 2007, Stonewall Prairie Condominiums is a 36-unit multifamily condominium complex situated on a 1.5-acre parcel located at the northwest corner of Stonewall Drive and Georgetown Drive in the Village of Jackson, WI. The property features a mixture of one-bedroom and two-bedroom units on three floors, with 12 units per floor. There is an elevator that serves all three floors, as well as the underground heated parking garage.  Stonewall Prairie Condominium features 6 one-bedroom one-bath units and 30 two-bedroom two-bath units – 19 rental units and 17 condo owned units.