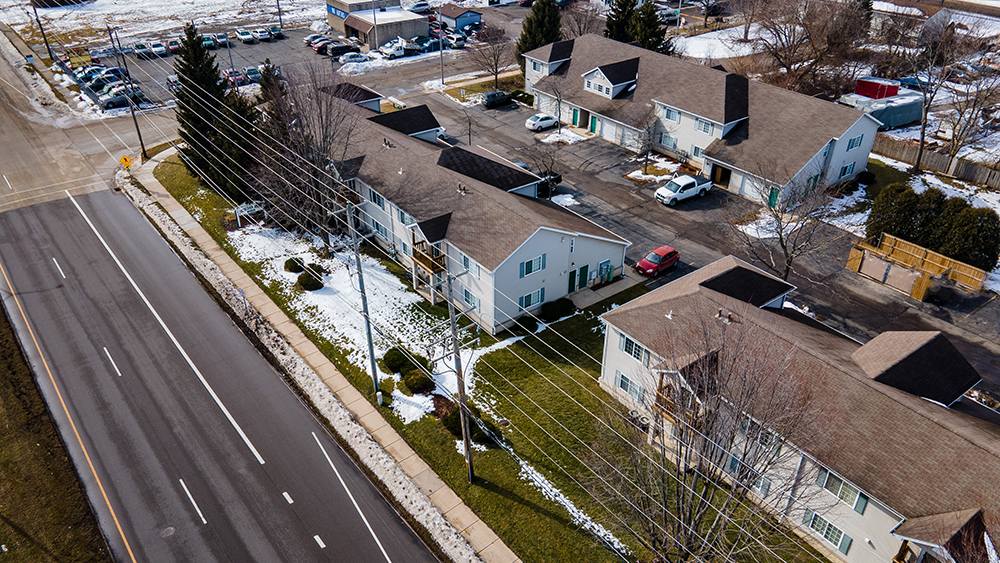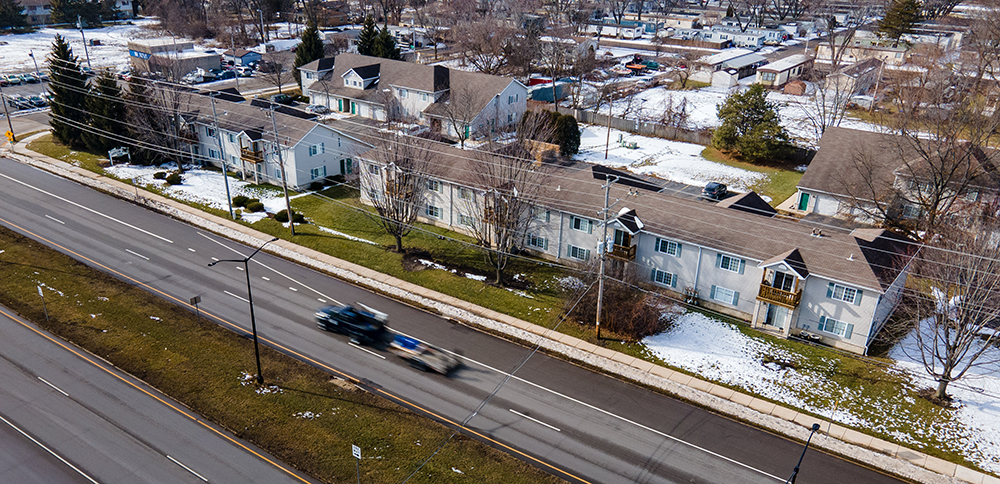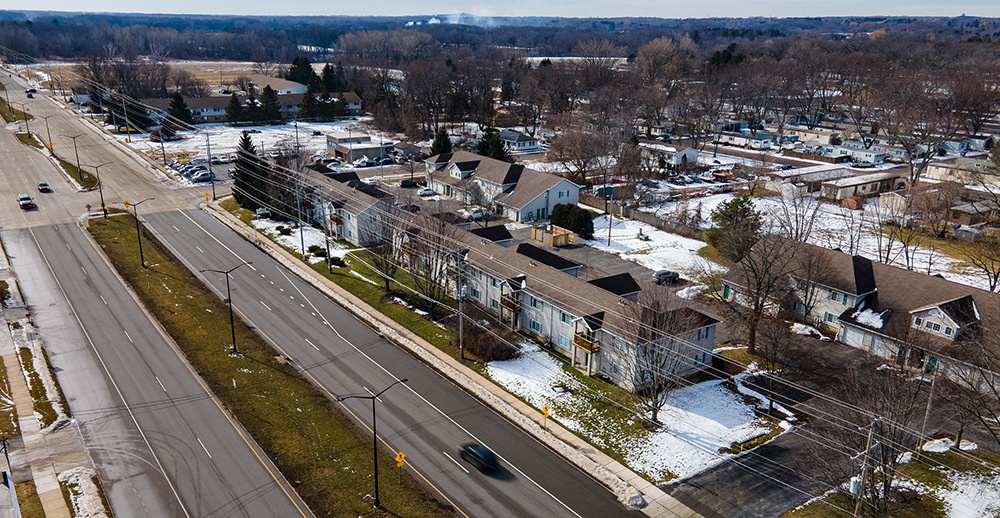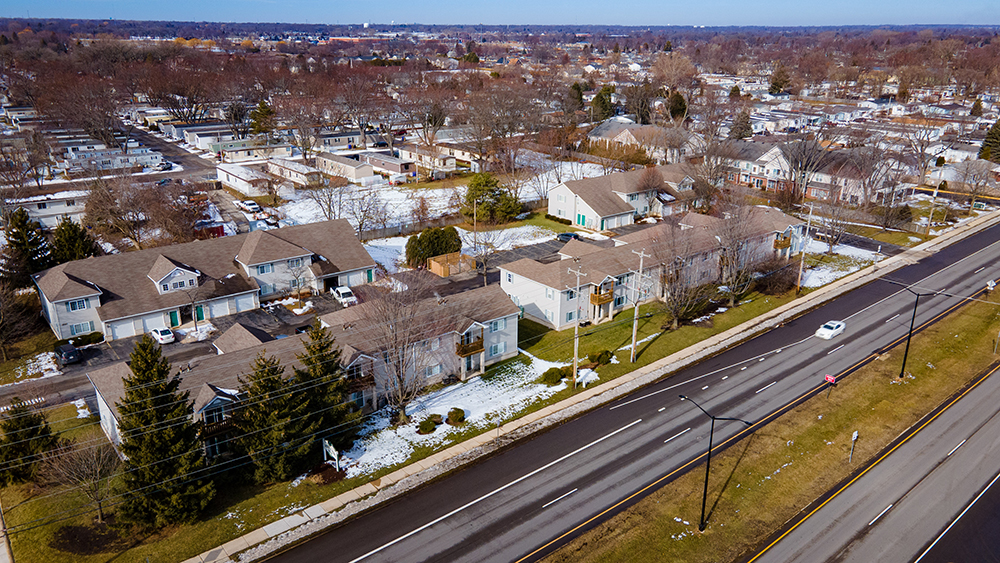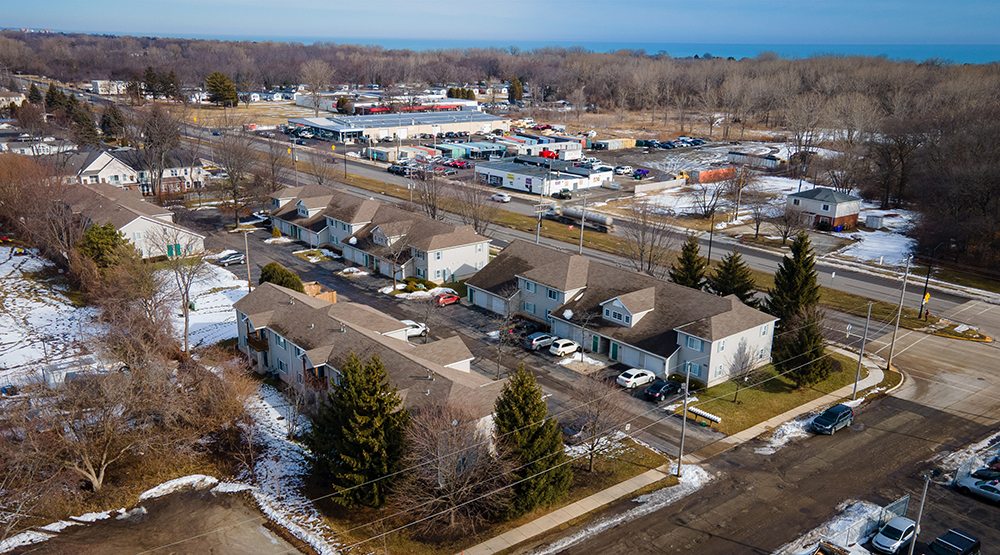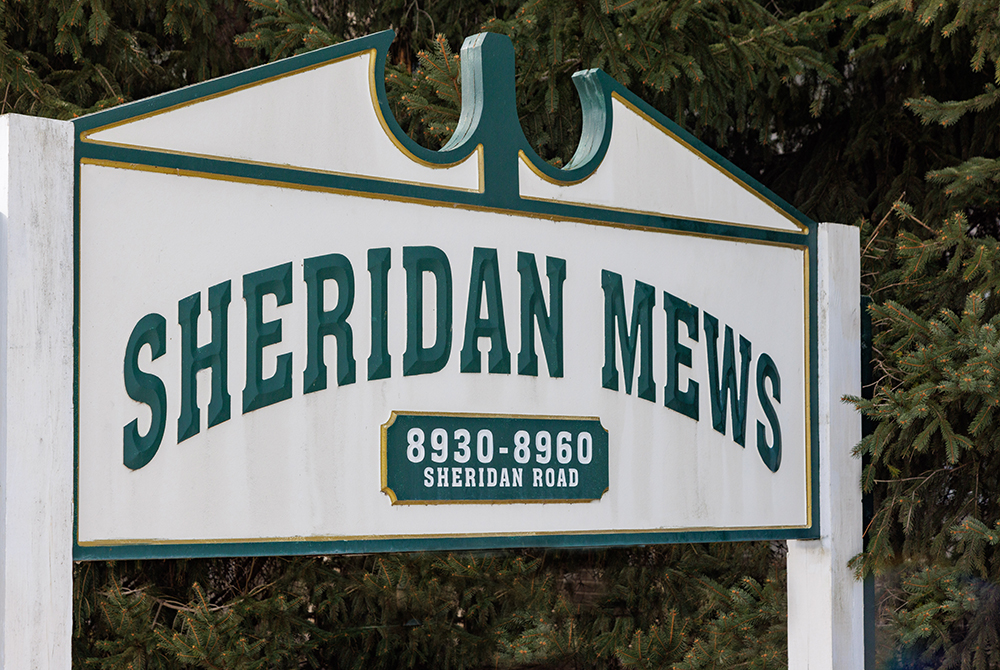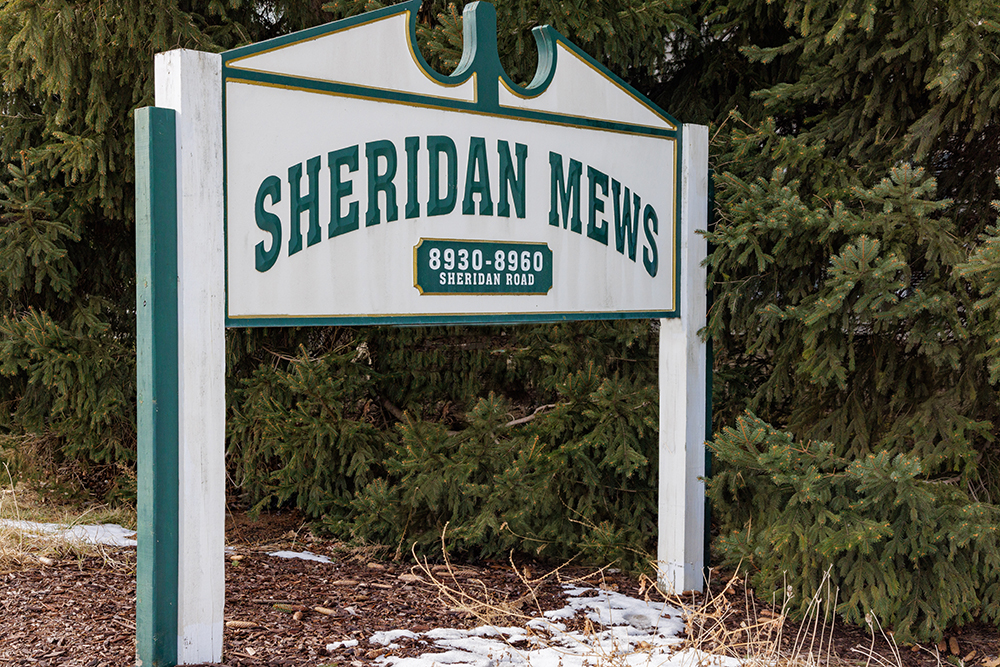 Sheridan Mews
Sheridan Mews is an apartment community located at the southeastern edge of Kenosha, close to the Illinois border. These condo style apartments have their own private entrances, full sized washer & dryer and a one car attached garage.
From Wikipedia: A mews is a row or courtyard of stables and carriage houses with living quarters above them, built behind large city houses before motor vehicles replaced horses in the early twentieth century. Mews are usually located in desirable residential areas, having been built to cater for the horses, coachmen and stable-servants of prosperous residents.
The word mews comes from the Royal Mews in London, England, a set of royal stables built 500 years ago on a former royal hawk mews. The term is now commonly used in English-speaking countries for city housing of a similar design.  After the advent of World War Two, mews were replaced by alleys and the carriage houses by garages for automobiles.