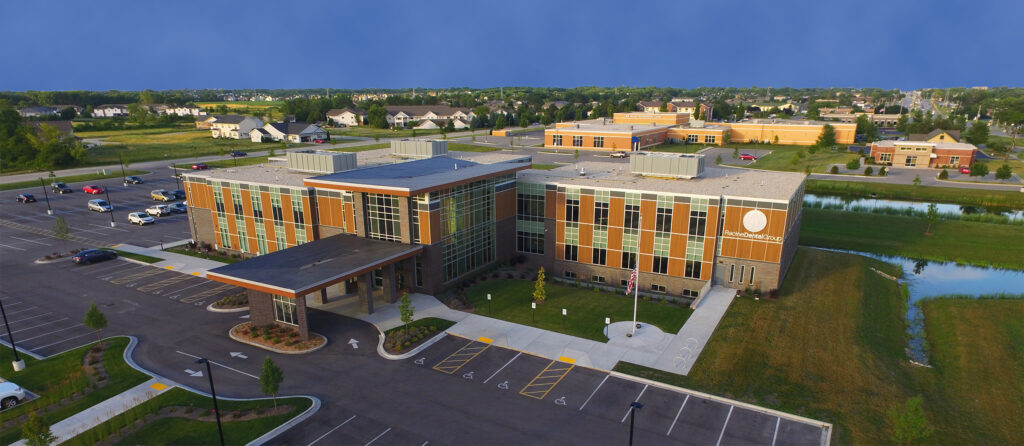 Racine Dental Group
1101 S. Airline Rd.
Racine, Wisconsin
The Racine Dental Group property is a single-tenant net-leased, build-to-suit medical office facility constructed in 2014 in Racine, Wisconsin. The Property serves as Racine Dental Group's flagship location specializing in numerous disciplines, from oral surgery to general dentistry.
The 57,079 square foot building houses 82 exam rooms. The Property sits on 5 acres of land, providing plenty of green space and beautiful views. The tenant's fixture and equipment investments ensure that Racine Dental is the region's most technologically advanced, state-of-the-art facility.
The Property is located just off of I-94 on a main thoroughfare, affording exceptional access and visibility from every direction.